Laboratory
Evolutionary Biodemography
Is Evolution determining how we are aging?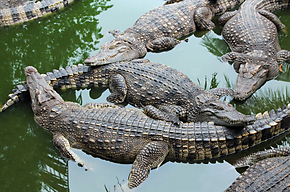 © iStockphoto.com / saiko3p
How long we live, how many children we can have, and how tall we become are determined by many factors, including genes, the environment we live in, and chance—in human beings as well as in animals. Thus, evolution shapes the demographic setup of an organism, which, in turn, shapes evolution. But demographic inertia, chance, and the stochasticity of the environment also play major roles. Gaining a better understanding of these connections and investigating the parameters that define the mortality and fertility of individual species are the aims of the Laboratory of Evolutionary Biodemography.Detailed description
Featured Information
Workshop on Evolutionary Demography
From June 6-8, 2012 a workshop on evolutionary demography will take place at the MPIDR. The aim of the organizers is to bring together scientists who are working in this growing field of research. more
The Biodemographic Database
The Biodemographic Database (BDD) provides a platform that stores and shares data on mortality, growth, and fertility across a variety of taxa. It also contains relevant covariates on ecology and physiology.
Latest Press Release of the Laboratory
Species Protection: Max Planck researchers urge more prominent role for zoos (18.03.2011)
Contact
Head
Phone
+49 (0)381 2081-103
Deputy Head
Phone
+49 (0)381 2081-212
Secretary
Phone
+49 (0)381 2081-135
Socialize