Laboratory
Population Health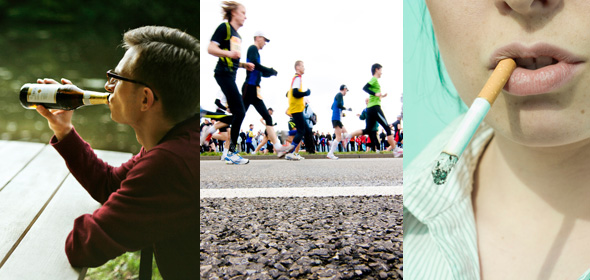 © cydonna, daniel.schoenen, es.war.einmal... / photocase.com
Steadily increasing longevity is both an impressive achievement and a major challenge for the developed world. Continued improvements in life expectancy inevitably contribute to population aging, and are expected to strongly decrease the worker-to-non-worker ratio. The extent to which increasing longevity is good news at the individual and societal level depends on the answers to two key questions. First, are the extra years of life spent in good or in poor health? Second, how is increasing longevity distributed between work and retirement? Research being conducted at the laboratory of Population Health focuses on these two questions.Detailed description
Selected Publications
GOISIS, A., ÖZCAN, B., MYRSKYLÄ, M.: Decline in the negative association between low birth weight and cognitive ability
Proceedings of the National Academy of Sciences, 114(1), 84-88. (2017)
VOGT, T., VAN RAALTE, A., GRIGORIEV P., MYRSKYLÄ, M.:
"German East-West mortality difference: two cross-overs driven by smoking". Forthcoming, Demography (2017)
MARTIKAINEN, P.; MÄKELÄ, P.; PELTONEN, R.; MYRSKYLÄ, M.:
Income differences in life expectancy: the changing contribution of harmful consumption of alcohol and smoking
Epidemiology 25:2, 182-190 (2014).
MYRSKYLÄ, M.; SCHOLZ, R. D.:
Reversing East-West mortality difference among German women, and the role of smoking
International Journal of Epidemiology 42:2, 549-558 (2013).
MYRSKYLÄ, M.:
The relative effects of shocks in early- and later-life conditions on mortality
Population and Development Review 36:4, 803-829 (2010).
Contact
Head
Phone
+49 (0)381 2081-118
Secretary
Phone
+49 (0)381 2081-190
Secretary
Phone
+49 (0)381 2081-106
Socialize