Laboratory
Digital and Computational Demography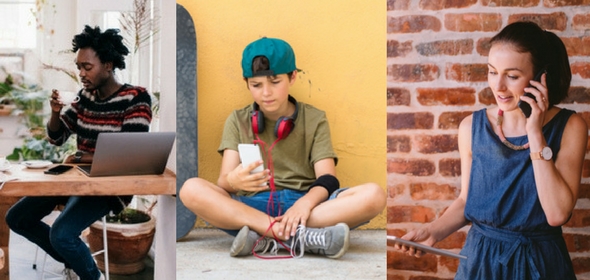 © criene, 2Design, criene / photocase.com
The global spread of Internet, social media, and digital technologies has radically transformed the way we live, has created new opportunities to address longstanding research questions, and has enabled social scientists to ask new questions.
The main goals of the Lab of Digital and Computational Demography are:
1) to leverage the increasing quantity of available digital trace data as well as innovative forms of data collection, in order to address fundamental questions in demography; 2) to evaluate the impact of the digital revolution on demographic behavior; 3) to gain new insights into population processes with the aid of computationally-intensive approaches.
By developing new methods that use formal demography, statistics and data science tools to extract information from noisy and messy data, the lab aims at combining traditional and new data sources within a solid framework in order to shed light on important questions for our societies that cannot be addressed solely with traditional data.Detailed description
Call for Contributions

We are inviting submissions for contributions to the workshop Making Sense of Online Data for Population Research at the International Conference on Web and Social Media (ICWSM) to be held in Stanford/USA on June 25, 2018. Read more...
Featured News

"One of the most important questions that demographers need to address now is how to manage migration flows and the integration of migrants" - Read more about the research priorities of Emilio Zagheni, MPIDR Director and Head of the Laboratory of Digital and Computational Demography in this news. (February 5, 2018)
Contact
Head
Phone
+49 (0)381 2081-104
Secretary
Phone
+49 (0)381 2081-102
Socialize