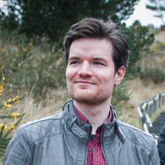 Maarten Jacob Bijlsma
Arbeitsbereich Gesundheitszustand der Bevölkerung
Wissenschaftlicher Mitarbeiter
I am an applied statistician, epidemiologist, and demographer with a special interest in advanced statistical methods for counterfactual causal inference.
Since November 2015, I have been employed at the Population Health laboratory of the Max Planck Institute for Demographic Research (MPIDR). At the MPIDR, I am primarily concerned with applying causal inference methods to study the social determinants of population health and mortality, but lately I have also been making some forays into fertility research.
For more info, see my personal website.
Projekte
MPIDR-Publikationen (neueste)
MPIDR-Publikationen
Das Max-Planck-Institut für demografische Forschung ist nicht für die Inhalte dieser Seite verantwortlich.
Vernetzen