Sabbatical Award
| August 29, 2019
How does a death in the family affect the life course?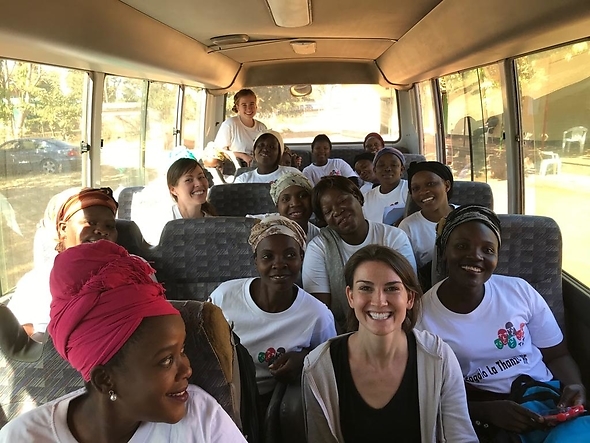 © Emily Smith-Greenaway
Does experiencing a death in the family influence young people's behaviors, perceptions and well-being in a way that contributes to social inequality? Emily Smith-Greenaway wants to answer this question by using data from a survey she is conducting in Malawi at the moment. Her research project is funded by a Max Planck Sabbatical Award.
You are currently in Malawi in the Southeast of Africa working on a field research project conducting a survey with young women. What exactly are you working on?
We ask women a wide array of questions about their lives that will allow researchers to study key demographic processes including fertility, migration, and mortality. We also have a number of survey modules that will allow us to understand some of the field's fuzzier interests in topics like women's sexual and reproductive behaviors, health and well-being, marital experiences, experiences with HIV, perceptions of social change, optimism about the future, and trust in institutions.
How is the survey designed?
We are collecting a new wave of panel data on a cohort of young women ages 21 to 35 years old who live in Balaka, Malawi, and who enrolled in Tsogolo la Thanzi, a longitudinal research project that began in 2009. We have also enrolled approximately 1,200 new women into the study, allowing us to ensure our respondents are representative of the community that we study. We can do that, thanks to funding from the Max Planck Society and its Sabbatical Award.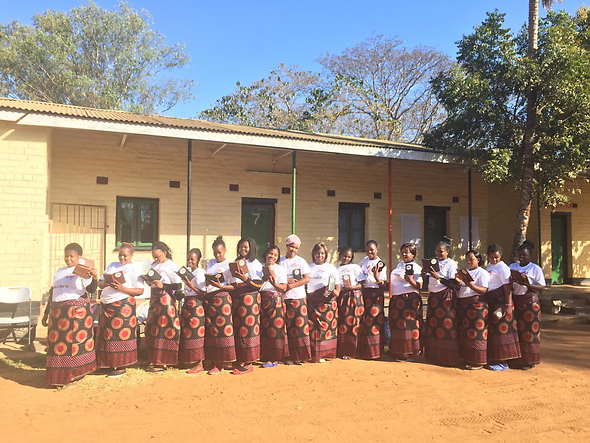 © Emily Smith-Greenaway
Why are these data important?
These data will be of tremendous use to social demographers interested in a diverse array of topics. The plan is for a de-identified version of the data to be publically available to anyone interested in using them.
That sounds like a lot of work, probably too much for one single person. Who is working on the project with you?
As you will note, I have referenced "we" consistently! This is a large undertaking and fortunately, we have tons of talented and experienced hands on deck. "We" includes our Malawian collaborators, with our project coordinator, receptionists and data team, and a team of 16 interviewers, as well as my collaborators from the US, Jenny Trinitapoli and Sara Yeatman, and undergraduate and graduate students from the University of Southern California, University of Chicago, and the University of Texas at Austin.
What does a typical day look like for you and your team?
It was a very busy summer! No two days were the same.
Now we get curious…
We began data collection in June when we had a team of 25 interviewers do a complete household listing of a seven kilometers radius around Balaka town in order to draw a new sample of age-eligible female respondents. This consisted of going to each house in over 200 villages to collect data on the approximately 17,000 households and 78,000 people living in our study area. From those data, we drew a new random sample of women, ages 21 to 35 years. After the household listing, we finalized the questionnaire, had translators translate and back translate it to Chichewa, the local language, hired and trained new interviewers to join our team and programmed the questionnaire into the electronic platform. Then, our interviewers piloted the questionnaire in two neighboring villages. After the pilot and adjusting the questionnaire accordingly, we sent our interviewers back out into the surrounding villages to recruit new and returning respondents and schedule their appointments at the research center. Interviews for the first of the targeted 2,400 respondents started in early August 2019 and will continue through November 2019.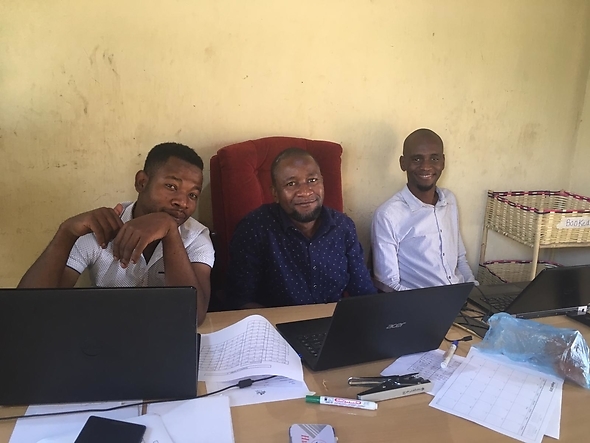 © Emily Smith-Greenaway
What are your plans for the time after the survey is completed?
In terms of my own career, these data will enable me to advance a new program of research. In much of my in progress work, I am pivoting from my past focus on how early life conditions contribute to health inequality and ultimately lead to premature mortality. I want to study how exposure to mortality as a feature of the social world fundamentally alters surviving individuals' perceptions, behaviors, and well-being.
How does the Max Planck Sabbatical Award, which is endowed with 150,000 euros, support you in this?
The sabbatical award has been hugely instrumental in facilitating this research. In addition to allowing me to spend a semester at the Max Planck Institute for Demographic Research, this Sabbatical Award is fully funding our field budget for this new data collection. I feel very fortunate to have been a recipient of this award as an early career scholar, and because of all that it has facilitated, I'm certain it will have a lasting influence on my career.
More Information
Emily Smith-Greenaway's Website: emilysmithgreenaway.org
About the Tsogolo la Thanzi (TLT) longitudinal study in Balaka, Malawi: tsogololathanzi.uchicago.edu and onlinelibrary.wiley.com
Socialize