Interview
| September 30, 2019
How united is Germany?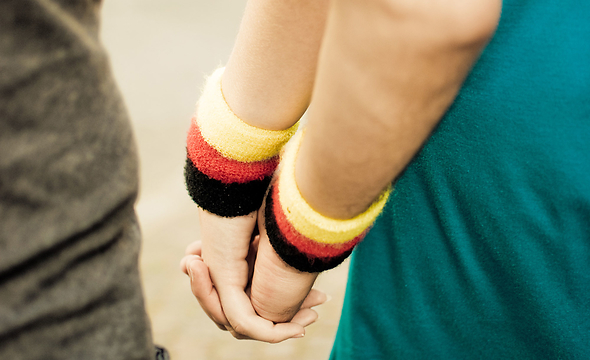 © andrey-fo / photocase.com
How demography – or, more precisely, the mortality rate, the birth rate, or health – has developed in East and West Germany since the fall of the Berlin Wall is being studied by a number of researchers at the Max Planck Institute for Demographic Research (MPIDR) using various approaches. Here they have their say.
The Future of Health
Mine Kühn
Research Scientist in the Max Planck Research Group: Gender Gaps in Health and Survival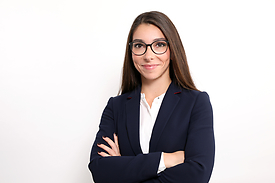 © MPIDR/Hagedorn
"Investigating differences in health between East and West Germany is worthwhile. Interestingly, the health of women in the two regions is converging, as women in the East are increasingly reporting that their health is improving. But for men in the East, health trends appear to be moving in the opposite direction. It is likely that in addition to important factors like education, income, and employment status, health behavior is influencing this development, and should thus be studied more intensively in the future. I also believe that within East Germany, health inequalities will become even greater. Therefore, we should take small-scale changes into account. Subsuming these trends under the headings of West and East Germany is inadequate, but is blamed on a lack of data. It appears that perceived and actual health vary from region to region in Germany. My goal is to study these differences, and to derive from these findings recommendations for interventions aimed at specific groups."
Press release
Men no longer the "stronger" sex
After reunification, men in East and West Germany felt healthier than women, but now that feeling has been reversed. Today, men consider themselves less healthy than women - especially in the East, a new MPIDR study shows. press release
Having children in the East and in the West
Mathias Lerch
Deputy Head of the Fertility and Well-Being Lab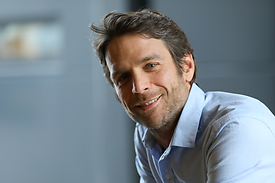 © MPIDR/Hagedorn
"From a historical perspective, it certainly is still interesting to study East-West differences, and, in particular, to investigate the question of whether there are cultural factors that influence fertility. Did the previously distinct social systems influence attitudes toward having children? Looking to the future, it appears to me that enhancing the ability to combine work and family will be an important factor. If we make progress in this area in Germany, then fertility will stay at the same level or rise. Making it possible to have both a family and a career is the foundation that will enable an ever-increasing number of well educated women to have children."
Journal publication
Lerch, M.: Fertility and union formation during crisis and societal consolidation in the Western Balkans. Population Studies, 72:2, 217-234 (2018) journal publication
Single parents face particularly high risks
Christian Dudel
Research Scientist in the Research Group: Labor Demography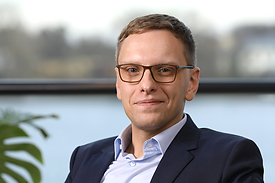 © MPIDR/Hagedorn
"While individual pensioners find themselves in tight situations, as a group, pensioners in Germany currently face a relatively low risk of poverty. In much greater danger are single parents and people who have employment histories with frequent interruptions, and who have therefore contributed relatively little to pension funds over their working lives. As these groups will make up a larger share of pensioners in the future, it is likely that a growing number of people will have correspondingly low pension entitlements."
Press release
Less children per man than per woman
A new MPIDR study makes birthrates for men in Germany available for the first time. Men on average have less children then women and have them later in life. Differences are strongest in eastern Germany, where men set a new world record for low fertility. press release
Mortality: Men in the East are the most disadvantaged
Pavel Grigoriev
Research Scientist in the Demographic Data Laboratory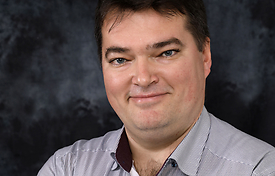 © MPIDR/Hagedorn
"Among men, there are still clear differences in mortality between East and West Germany. In the East, men have long had lower life expectancy than men in the West, and there is no sign that this trend is changing. It's different for women: their mortality rates converged years ago, and have since remained at identical levels. Why then are there differences among men – and among working-age men in particular? The factors that have the greatest influence on mortality are income and education. Because larger shares of the population are unemployed or have low levels education or income in East than in West Germany, mortality is also higher in the East."
Press release
Highest mortality risks for poor and unemployed
For the first time, researchers calculated reliably how mortality in Germany depends on education, income or employment status. According to this, unemployment doubles the risk to die. press release
Health care: Are people receiving good care?
Peter Eibich
Deputy Head of the Research Group: Labor Demography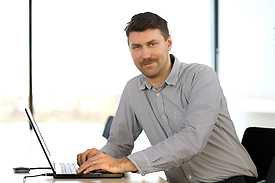 © MPIDR/Hagedorn
"Generally speaking, there are still inequalities in health care provision between East and West Germany. But we must be careful to avoid over-interpreting these differences by, for example, tracing the existing differences back to cultural and societal disparities. The gap is much more attributable to differences in the composition of the population in East and West Germany. Because of heavy migration from East to West Germany, the age structure is different in the East, with more older people and more people who have experienced unemployment living here. In the future, however, the differences between urban and rural areas will become more pronounced than the differences between East and West Germany. Even now, there are metropolitan areas of East Germany that have very good health care services, as well as rural areas of West Germany that have very poor access to health care."
Journal publication
Eibich, P., Ziebarth, N.: Analyzing regional variation in health care utilization using (rich) household microdata. Health Policy, 114, Issue1, 41-53 (2014) journal publication
Dossier: 30 Years Fall of the Wall
© kallejipp/photocase.com
The dossier provides an overview of the East-West topics that are being studied at the Max Planck Institute for Demographic Research (MPIDR), as well as a list of experts who would be glad to provide information to journalists. The dossier
Socialize