News
| April 12, 2019
Immigrants in Italy: Arriving healthy, staying healthy?
Scientists around the world have been researching the so-called "Healthy Immigrant Effect" for decades. This theory implies that migrants feel healthier in their new homeland than locals. Now, two researchers from the Max Planck Institute for Demographic Research (MPIDR) have shown that the health of migrants in Italy adapts over time to that of their new compatriots. The worse the socio-economic situation of the immigrants is, the faster this convergence is.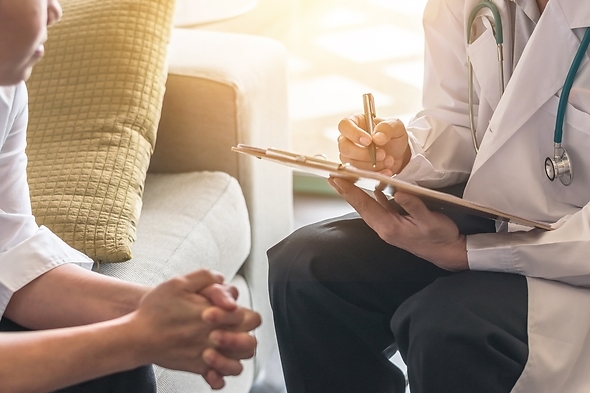 © Adobe Stock: Chinnapong / stock.adobe.com
Into one realm migrants should better not assimilate: their state of health. Recent immigrants to Italy report better health than Italians. Explanations for immigrants being healthier include: healthier migrants are more likely to successfully migrate; migrants have better health behaviors; and migrants have stronger bonds with family and friends, all of which have positive effects on health.
Nevertheless, migrants lose their advantage in well-being and health over duration of stay in the receiving country. The longer they have been living in Italy, the more their condition converges to that of natives. Immigrants who have lived in Italy for at least ten years report similar general health, chronic conditions, and physical limitations as natives. "We have found that poor living conditions for immigrants in Italy are negatively associated with their health and that the health convergence is faster for migrants with poor social economic status," says MPIDR researcher Silvia Loi.
In their study, Silvia Loi and her colleague Jo Mhairi Hale used data from Statistics Italy (Istat) from 2009. For this purpose, they merged two surveys on the income and living conditions of Italians and migrants in Italy (It-Silc and Eu-Silc ad hoc modules for the foreign population, Italy). The surveys provide only a snapshot of the phenomenon, so they do not allow us to evaluate individual health assessments over time. "Data over time would be necessary to assess whether the association between duration of stay and socio-economic status is a causal one," says Loi. And that is why Loi and Hale want to continue to focus on the health of immigrants in Europe to address similar questions following individuals over time and assessing these causal relationships.
More Information
Loi, S./ Mhairi Hale, J.: Migrant health convergence and the role of material deprivation, Demographic Research, online first, Volume 40, 2019 DOI 10.4045/DemRes.2019.40.32
Socialize