Succesful Workshop
| October 15, 2019
Multidisciplinary Perspectives on Gender Gaps in Health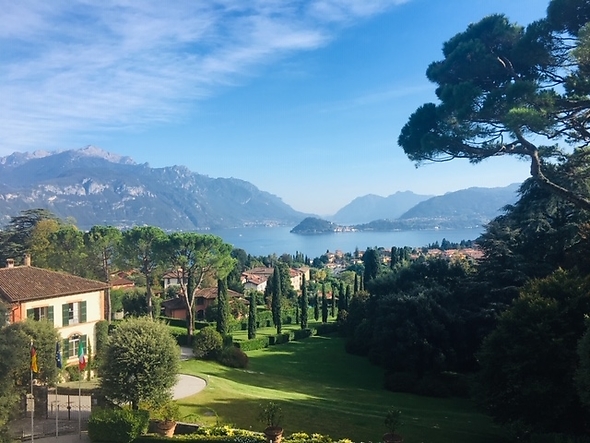 © MPIDR/Kühn
Can science reduce gender inequalities in health? This is one of the many questions that was posed at the MPIDR-conference "Multidisciplinary Perspectives on Gender Gaps in Health and Mortality" in Italy in early October.
Gender inequality in health and survival continues to be one of the most important research areas of our times. To what extent do gender differences in health and survival vary across different stages of the life course, cohorts, geographic settings, and populations? What is the relative importance of biology, lifestyle behaviors, and social characteristics in explaining these gender inequalities? What is the role of women's longer lives in explaining their worse health?
To answer these questions, the Gender Gaps in Health and Mortality research group at the Max Planck Institute for Demographic Research (MPIDR), led by Dr. Anna Oksuzyan, hosted a conference titled "Multidisciplinary Perspectives on Gender Gaps in Health and Mortality" at beautiful Villa Vigoni on Lake Como in Italy on October 1st and 2nd.
© MPIDR/Kühn
The purpose of this conference was to bring together experts on sex and gender differences in survival and health from a range of disciplines, including biology, medicine, epidemiology, sociology, economics, demography, and psychology. The goal was to enhance each other's understanding of the emerging research frontiers in their respective areas and facilitate collaborative relationships.
The intimate conference of about 35 persons welcomed participants from institutions in Italy, Germany, Denmark, the Netherlands, Sweden, Austria, France, Finland, the United Kingdom, the United States, the Czech Republic, Estonia, and India.
Speakers
The five keynote speakers were leading gender and health researchers from various disciplines:
Arthur P. Arnold from the University of California Los Angeles arnoldlab.ibp.ucla.edu/
Chloe Bird from RAND Pardee Graduate School www.rand.org
Kaare Christensen from the University of Southern Denmark danish-ias.dk
Sabine Oertelt-Prigione from the Radboud University Medical Center radboudumc.nl
Robin W. Simon from Wake Forest University sociology.wfu.edu
They gave talks on topics ranging from gender and emotional expression to sex differences in biology, addressing enduring questions about the nature of sex and gender inequalities in health and the role of science in reducing these inequalities.
Max Planck Research Group led by Anna Oksuzyan
After winning a competitive two-stage grant review process, Anna Oksuzyan was awarded funding for a Max Planck Research Group on Gender Gaps in Health and Mortality, which was hosted by the MPIDR for the last five years. Anna Oksuzyan's interdisciplinary research group consists of graduate students, researchers and statisticians from sociology, biodemography, and public health. Guided by the goal of explaining the paradox of why women have poorer health but live longer than men across populations, their research outputs during the course of the group have been featured in top journals in the fields of public health, epidemiology, demography, medical sociology, and gerontology.
Organizing Committee
Phone
+49 (0)381 2081-178
Head of Independent Research Group
Phone
+49 (0)381 2081-144
Research Scientist
Andreas Höhn
Phone
+49 (0)381 2081-177
Guest Researcher
Letizia Mencarini
Università Bocconi, Milano, Italy
Socialize