Interview
| March 13, 2017
"Should Politics influence Demography, Mrs. Chancellor?"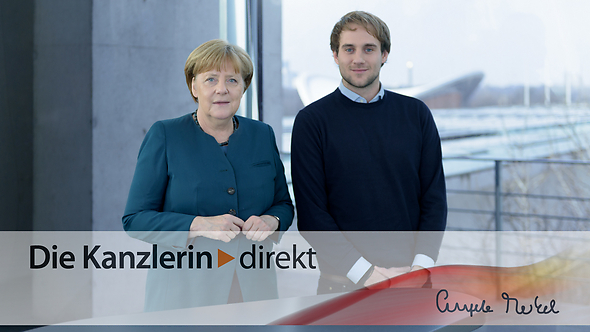 © Die Bundeskanzlerin
MPIDR researcher Marcus Ebeling has done an interview on demographic change with the German Chancellor Angela Merkel in Berlin.
During the 8-minute video interview, which has been recorded as part of the podcast series "Kanzlerin direkt", Marcus Ebeling asked the Chancellor about her idea of demography and if politics should influence demographic processes. He also wanted to know how younger generations could assure their political influence in the future and how rising life expectancy will shape biographies in Germany.
See the full 8-minute video interview on the chancellor's website (in German).

Socialize