News
| April 12, 2018
Kieron Barclay honoured as promising demographer
During an award ceremony on 10 April 2018 in Berlin, Kieron Barclay was honoured with one of the two 2018 Allianz European Demographer Awards.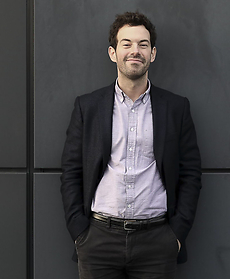 © MPIDR
Kieron Barclay received the prize as a promising and upcoming researcher. His achievements in research include ground-breaking studies on the factors at very early stages of children's lives that influence their chances later in life, particularly the fertility behaviour and the living conditions of the parents.
The prize honours outstanding research in the field of population studies on demographic change in Europe. The research should be at the frontier of anthropological, biological, economic, historical, mathematical, political, sociological or statistical population studies, achieved by a researcher in the early stage of their career and a researcher at a more advanced stage.
As a more experienced researcher, Professor Dr Fanny Janssen, University of Groningen, received the prize.
The evaluation committee honours the outstanding scientific excellence and the highly innovative research achievements of both candidates, which are of great scientific relevance and high international visibility.
Former winners of the award were Jakub Bijak (University of Southampton), Tomáš Sobotka (Vienna Institute of Demography), Felix C. Tropf (University of Oxford) and Helga de Valk (Netherlands Interdisciplinary Demographic Institute, The Hague).
Socialize