Follow-up on "Boomeranging" back to parents
| June 5, 2019
It is not easy for parents either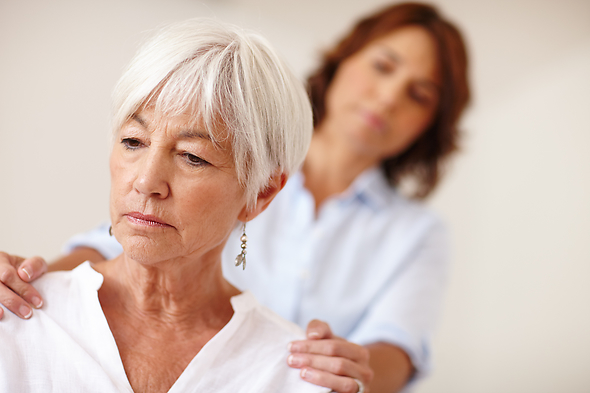 © laflor istockphoto.com
Last fall, MPIDR researcher Jennifer Caputo published her paper showing that adult children who moved back to their parents' homes have more depressive symptoms. Now she is looking into the well-being of parents in these situations.
How do parents in the US feel, when living together again with their adult children? This follow-up question to last year's study about the mental health of young adults "boomeranging" back to a parents' home drives the recent paper of Jennifer Caputo, research scientist at the Max-Planck-Institute for demographic Research (MPIDR) in Rostock.
It has been published in the Journal of Health and Social Behavior. The journal also produces a podcast in which it presents the most interesting study of each issue. The current issue features MPIDR researcher Caputo. We provide a shortened version of this interview.
Journal of Health and Social Behavior Podcast: Why do you do research in the area of multigenerational homes?
J. Caputo: "The Great Recession was something that impacted me and my friends as we were in our twenties. One thing I noticed happening was that it was becoming more commonplace for my friends and peers to end up moving back in with their parents because of financial problems or difficulties finding work. You may have heard young adults who do this referred to a bit pejoratively as "boomerang kids."
These increases in young adults living with parents are now very well-documented. I was curious about whether this was affecting young peoples' mental health, so this is something I looked at in part of my dissertation work. What I found there is that returns to the parental home were associated with increased depressive symptoms.
The next question that followed for me was okay, so what about the parents in these situations? Does having adult children who are potentially struggling move back in with them have any effects on their mental health? That was my basic motivation for this paper."
Podcast: What kind of data did you use and what is your methodology?
J.C.: "I used data from the Health and Retirement Study for this analysis. At each point they're interviewed, participants report any new household members since the last survey, and answer questions about the characteristics of all household members. Based on this information I was able to identify participants who experienced a transition to coresidence with an adult child between 2008 to 2010, who moved apart from an adult child between those periods, who lived with the same adult child at both times, and who weren't living with adult children at either time point, who served as the main point of comparison."
Podcast: What would you say is your main takeaway?
J.C.: "The key finding here is that parents who did experience a transition to coresidence with an adult child around the Great Recession had an increase in their depressive symptoms a couple of years following when I compared them to their peers who didn't."
Here you can listen to the whole interview taken by the Journal of Health and Social Behavior Podcast with research scientist Jennifer Caputo.
More Information
Journal of Health and Social Behavior (2019).
Society and Mental Health, 1-19 (2018).
Phone
+49 (0)381 2081-144
Research Scientist
Socialize