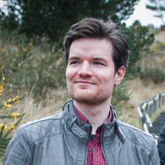 Maarten Jacob Bijlsma
Laboratory of Population Health
Research Scientist
I am an applied statistician, epidemiologist, and demographer with a special interest in advanced statistical methods for counterfactual causal inference.
Since November 2015, I have been employed at the Population Health laboratory of the Max Planck Institute for Demographic Research (MPIDR). At the MPIDR, I am primarily concerned with applying causal inference methods to study the social determinants of population health and mortality, but lately I have also been making some forays into fertility research.
For more info, see my personal website.
Projects
MPIDR Publications (recent)
MPIDR Publications
The Max Planck Institute for Demographic Research is not responsible for the content of this page.
Socialize